Marvell (NASDAQ: MRVL) is a global leader in providing a wide range of semiconductor products and embedded software platforms for CPU, storage, network infrastructure, and wireless connectivity solutions. With 9,000+ intellectual properties and deep system-level knowledge, Marvell's semiconductor solutions continue to transform the Enterprise, Storage, Cloud, Automotive, Industrial, and Consumer markets.
Marvell's field-proven microcontrollers and Internet of Things (IoT) platforms bring high performance and simplicity to the new generations of connected devices ranging from appliances, and storage equipment to mobile clients with cloud connectivity, over-the-air upgrades and automation.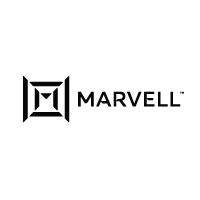 VOLANSYS: Marvell Technology Partner
VOLANSYS help customers to accelerate end-to-end product prototype development with an optimized BOM that can include a full feature set of Marvell components such as embedded processors, PHYs, switches, power management chips, storage, and Wi-Fi modules.
VOLANSYS have built fully functional consumer electronics products and software applications such as smart home appliances, surveillance video recorders, healthcare devices, network attached storages, virtual network access applications, Wi-Fi access point (WAP) and more in a very short time using Marvell's highly integrated solution components such as
Marvell PXA168 Application Processor
Highly Integrated Quad-Core 64-bit ARMADA Mobile PXA1908 Platform
Marvell PXA2128
ARMADA 1500
As a Marvell technology partner, VOLANSYS offers one-stop product engineering and software development services using next-generation Marvell products in areas such as automotive, broadband, embedded processors, microcontrollers, printers, storage, switching, and wireless.
For more information on our solutions and services, please CONTACT US.
To know more about our partnership with Marvell Technology, please visit: Click Here