Accelerate your Business
with Next-generation
IoT Solutions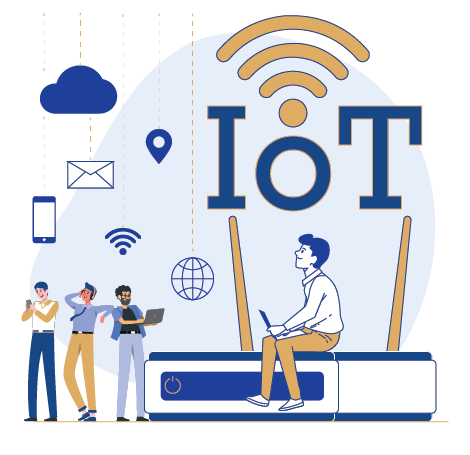 Innovation is required to stay competitive and seize the business opportunities faster.
Build Smart and Connected Solutions for Different Industries
VOLANSYS is a one-stop IoT solution engineering services provider delivering full-fledged IoT solutions from concept to realization and testing to deployment.
We design, develop, integrate, and reengineer legacy solutions to accommodate new business objectives. With rich experience and expertise in the IoT domain, we help our clients at every stage starting from the hardware design and development to cloud/ mobile integration and deployment. We ensure end-to-end solution testing including all the system components right from design to delivery stage. Our IoT solutions include connectivity modules and OEM platforms like HomeBridge®, CENTAURI 200 IoT Gateway available for white-label and IoTify – IoT cloud & mobile app framework.
Wi-Fi, 2G/3G/4G/5G, Matter, Thread, Zigbee®, Z-Wave, LoRaWAN, BLE, Ethernet and more

AWS, IBM, Microsoft Azure, Ayla, Google, EVRYTHNG, ClearBlade and proprietary


NXP, Marvell, Atmel, TI, Microchip, Silicon Labs and more


Connected App Development Platforms
Native, React Native, Ionic, Flutter, Xamarin and more

OpenIoT, HomeKit, Nest, AllJoyn, Brillo and Weave     
 

Cassandra, MongoDB, MySQL, Oracle, MS-SQL and more



US-based leading company providing complete home water leak detection solutions The c