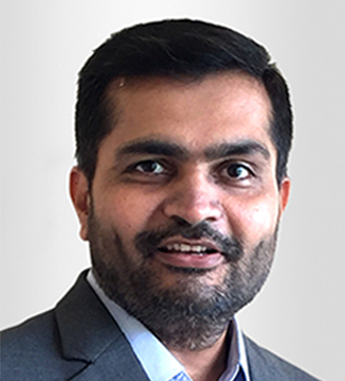 Manan PatelVP – Operation & Delivery
Manan Patel is a dynamic leader, entrepreneur, visionary and strategist with diverse rich experience of 25+ years in various industries across multiple domains. As the VP – Operation & Delivery of VOLANSYS, he drives aspects pertaining to business, innovations, growth & profitability thereby delivering both top and bottom lines of business. His strengths include building and leading cross-functional, multi-location teams, heading and managing P & L centers, leading technology products from concept to revenue and ecosystem management.
Under his leadership and with his expertise in technologies, Manan has a strong track record of growing his team and revenue manifold in his last associations.
Manan is passionate about mentoring, reading and spirituality with inclination to Pranic Healing.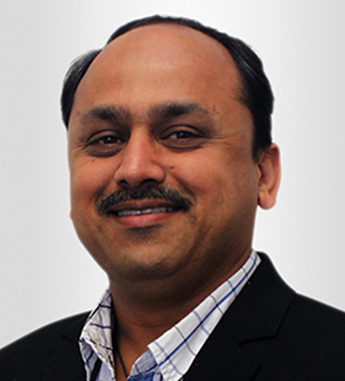 Bhavin ShahVP – Business Development
Bhavin has over 20 years of industry experience working on cutting-edge technologies. At VOLANSYS, as VP – Business Development, Bhavin is responsible for business analysis, business development & sales, and strategic client relationships. He is responsible for driving new sales along with a focus on delivering profitable business for the company.
He held a leadership role in Fixed Mobile Convergence (FMC) based Product Company and one of India's leading Electronic Design Services Companies. He led the India Development Centre to deliver customized products (FMC) based on customer requirements and handled customer engagements. He grew Embedded Division of India's leading Electronic Design services company from 25 to 250+ people and increased the revenues as well as headcount. He has extensive experience on Silicon Platform Services, Consumer Electronics, Streaming Media, and Security Surveillance Systems from concept to prototype development, Porting BSP, Driver Development, Audio/Video Algorithm Optimization, and Application Development. He has successfully executed multi-million USD businesses. He has spearheaded Build Operate Transfer (BOT), multi-year, multi-projects engagements.
Bhavin holds a Bachelor's degree in Electrical Engineering.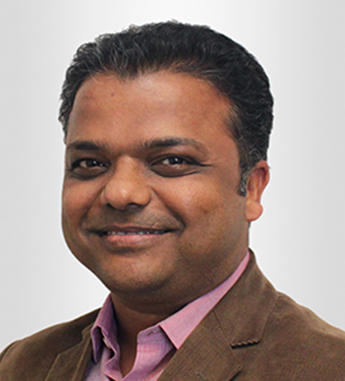 Dhruvesh PatelAVP – IoT & Cloud Solutions
Dhruvesh has 25+ years of diverse experience building Embedded Software & Systems for IoT, Multimedia, Networking, Wireless, Semiconductor, Telecom, and Industrial Automation products.
At VOLANSYS, as AVP – Cloud Products & IoT Solutions, Dhruvesh is responsible for steering business towards new technologies, formulating robust technology-centric business strategies, and leveraging technical innovations to address complex challenges.
Dhruvesh has held a variety of senior leadership roles in both, technology and management since 2001 and has served global markets including U.S., Europe, Asia Pacific, and India. He has worked with large corporations, SME's and Start-ups and has been endorsed for bringing to the table discrete solutions. His passion lies in envisaging cross-domain technology applications that open up diverse avenues for business and is adept at implementing those. Driven by this passion, Dhruvesh founded Xzadium Technologies in 2013, a Product Design & Services company offering broad-based engineering services using a variety of client-partnership models for delivery. Within a span of 2 years, Xzadium gained the reputation of a trusted partner especially among small and medium-sized product companies for covering the entire product life cycle as well as its sustenance.
Dhruvesh holds a Master's degree from IIT-Delhi, one of the most prestigious institutions for thinkers, innovators, and learners alike.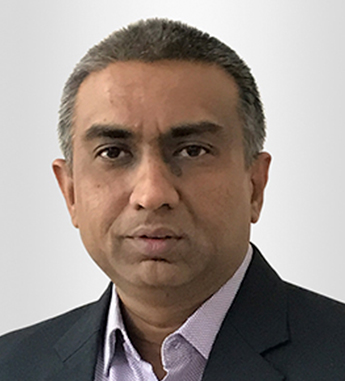 Dhaval ParikhAVP – PES
Dhaval has 25+ years of diverse & rich experience in electronic product design.
At VOLANSYS, as AVP – PES, Dhaval is responsible for managing development team spread across multiple technology domains. His expertise lies in synergising different technology domains to work as one team and deliver market-ready solutions to customer. His balanced approach on both projects and people is instrumental in building stronger engineering team at VOLANSYS.
Dhaval's expertise lies in system partitioning and electronic product development. During his last tenure, along with growing embedded systems team to multi-fold, he had also played an important role in setting up an electronics manufacturing service (EOU) arm that enabled organization to serve customer from product-design to product-delivery.
Dhaval holds a Bachelor's degree in Electronics & Communications Engineering from Gujarat University, India.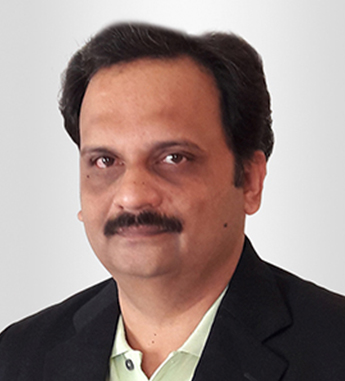 Niraj PatelAVP – Digital and Quality Engineering
Niraj has 28+ years of rich experience in various technical domains such as the design and development of process control instruments, ASIC chip design & verification, and Embedded technology. At VOLANSYS, as an AVP – Digital & Quality Engineering, his responsibilities span seeing through various strategic developments that the company makes towards revenue-generating endeavors and MIS implementation.
He began his career with a leading tech giant back in 1995, where he solely contributed his expertise in the fields of Embedded Technology and Software Solutions. He is well-equipped with experience in industry verticals like Semiconductors, Storage and Computing, Security and Surveillance, Consumer Electronics, Industrial Automation, and Home & Office Automation. As an avid team player, he succeeded in establishing an independent revenue-generating unit of his organization at a different location. His professional growth ladder witnessed escalation through 'Associate Software Engineer' a flawless Project Lead, an able manager, and ultimately leading as a Director.
Niraj holds a Bachelor's degree in Electronics and Communication from DDIT from Gujarat University, India.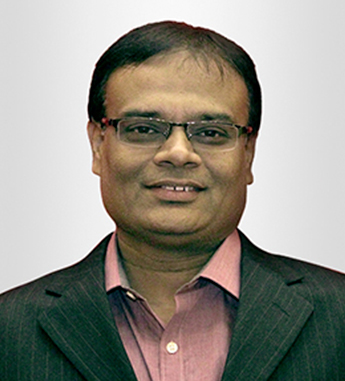 Parthiv ShahAVP – Customer Solution & Presales
Parthiv has 25+ years of diverse experience in the field of Networking, Wireless, Telecom, and IoT related Embedded Product and Solutions engineering.
As AVP – Customer Solution & Presales at VOLANSYS, Parthiv is primarily responsible for understanding client requirements, pain points, and architect a cost-effective solution for their business need. He is also instrumental in defining a roadmap for treading into new technological innovations and for building IPs that can be leveraged in multiple solutions.
Parthiv is passionate about building and leading teams of highly motivated creative professionals in the field of Embedded product solutions and creating easy to use, first in its class IPs. He plays a pivotal role in defining, evolving, and refining strategies and road maps for upcoming technology trends and building successful Products / IPs and Solutions for customers. In the past, he has built and led teams as Director and India Head for Embedded and ASIC chip design and verification BUs. He has played a role in strategic & engineering planning, technology charter, and mentor role for leadership team for ASIC and Embedded Software BUs.
Parthiv holds a Bachelor's degree in Electronics & Communications Engineering from Bhavnagar University, India.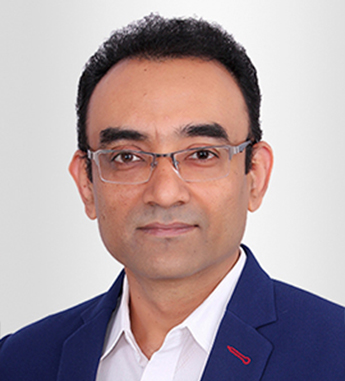 Samir ThakerAVP – Customer Success
Samir has 25+ years of rich experience in various technologies and industries.
As AVP – Customer Success, Samir manages the relationship with strategic customers for the mutual growth of a business that directly impacts revenue for the customers and VOLANSYS.
His experience of disciplined execution and technical edge in Cloud, Mobility, and Embedded Systems, helps the customers expand their business in the fields of IoT, IIoT, business intelligence through AI-ML, as well as B2B & B2C solutions. He is well-versed in various industries like Medical, Healthcare, Digital Networking, Consumer Electronics, Semiconductor, which helps customers bring concepts to life. By working closely with the customers, he ensures the right budget with the right timeline throughout the lifecycle of the project. His strong experience of working with geographically distributed teams and on-site working exposure helps understand the psyche of the USA customers and tailor the product requirements and customizations accordingly. He works with the key stakeholders to make informed decisions for the best interest of the customer and the solution.
Samir holds a Bachelor's degree in Computer Engineering.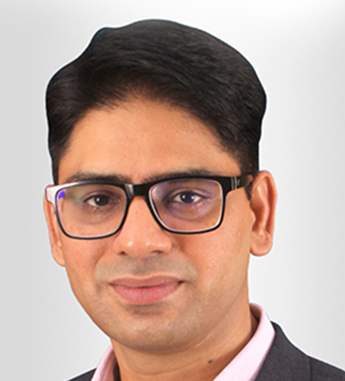 Darshan SidhuDirector – MFG
Darshan has 16+ years of experience in taking customers' vision from 'Concept-to-Manufacturing', delivering custom products and solutions to OEMs across Home Appliances, Fire & Safety, Security, Medical, Telecom & HVAC domains.
At VOLANSYS, as Director – MFG, Darshan is responsible for defining the roadmap of products & solutions in addition to managing their execution and manufacturing. He is adept at ramping up and leading large teams, setting up strong engineering and manufacturing processes.
In the past, he was responsible for strategically analyzing, planning, and executing system engineering projects within defined timelines, cost, and quality parameters for customers across the US, Europe, and Japan. Prior to joining VOLANSYS, he worked with Honeywell, IGATE, and HCL Technologies Ltd.
Darshan holds a Bachelor's degree in Electronics & Telecommunications from Pune University, India.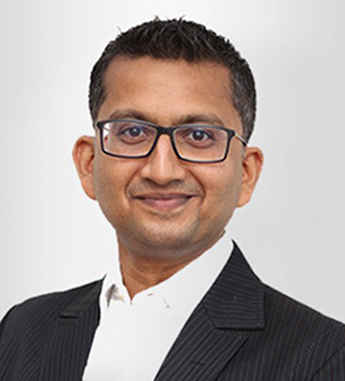 Rinkal ShahDirector – PES
Rinkal has 16+ years of product engineering experience in domains like Avionics, Medical, Automotive, Multi-Media, and IoT.
At VOLANSYS, as Director – PES, Rinkal is responsible for shaping up strong Product Engineering practice that includes both hardware and firmware development. He focuses on growing specific areas towards building solutions in consumer electronics, fail-safe designs for medical, avionics, and mission critical solutions.
In his past, Rinkal had played an instrumental role in making sure that Embedded engineering business unit achieves a targeted Year to Year revenue growth for multiple years. Rinkal has hands-on experience working on high-reliability products that have passed through stringent safety criteria of Avionics and medical domains. Rinkal's process-driven execution approach and in-depth understanding of technologies are key strength that leads to effective project management and execution.
Rinkal holds a Bachelor's degree in Electronics and Communication Engineering from Dharmsinh Desai University, India.
Jignesh has 20+ years of rich experience in designing and developing Embedded Solutions for IoT, Audio/Video (multimedia), Semiconductor & Electromechanical Industries. His major contributions are in Embedded solutions built on platforms such as TI DSPs/SoCs, Qualcomm Snapdragon, ARM, FPGA [Xilinx, Cadence].
As Director – PES, Jignesh is responsible for defining a roadmap for VOLANSYS Pune Center. He focuses on strategizing and aligning Embedded Group's activities and projects with company goals and objectives. He is well versed in growing geographically dispersed cross-functional teams.
In past, Jignesh had played a pivotal role as Solution Architect and had given valuable contribution in design and development of diverse Embedded products & solutions such as Digital Inspection Camera, Streaming Media Devices, Security Surveillance Systems, Audio/Video Algorithm, BSP Porting, Device Drivers and Real-Time Application Development. With enriched experience in strategic planning & technical mentoring, he incepted and expanded the Embedded BUs for organizations including a Fortune 500 Company.
Jignesh holds a Post-Graduate Diploma from C-DAC and Bachelor's degree in Electronics Engineering from South Gujarat University, India.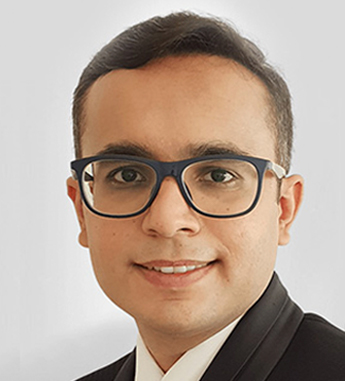 Neet BhagatDirector – Digital Engineering
Neet has 10+ years of experience in managing the Software team, which includes Cloud Computing, IoT, Enterprise Solutions, Web Development, DevOps and Mobile Applications.
At VOLANSYS, as Director – Digital Engineering, Neet is responsible for providing technical leadership and guidance to facilitate the team to continuously build new capabilities. He is focused towards making VOLANSYS a preferred solution provider in Digital Engineering by building next level of expertise in cloud technologies and adjacent areas.
Neet's strategic thinking and passion for business strategy and business processes are instrumental in driving new vision and direction for the Software domain. His strong execution expertise is built around acumen towards understanding customer needs and aligning execution approach to deliver value beyond obvious.
Neet holds a double Master's degree in MCA, MBA, and a Bachelor's degree in Computer Applications.