NXP Semiconductors is the worldwide leader in providing secure connectivity solutions for embedded applications spanning everything from the end node to the gateway and cloud. NXP is driving innovation in the secure connected vehicle, end-to-end security/privacy and smart connected solutions markets.
NXP partners make a powerful and comprehensive ecosystem of independent engineering companies that offers vital tools, embedded designs, software, technology, engineering services and training to speed up product design based on NXP solutions. From reference boards to optimized software, NXP partners join hands with OEMs and Enterprises in making the world a smarter and more connected place.
VOLANSYS: NXP Gold Partner
As an NXP Gold Partner, VOLANSYS offers the knowledge and experience to round out the enablement and implementation of overall system solutions based on NXP devices. We have designed NXP embedded board solutions with a modular architecture, Thread and BLE support, small form factor design and ultra-low power consumption to enable OEMs and device manufacturers to roll out products at reduced development risk, the total cost of ownership and accelerated time to market.
VOLANSYS has complete in-house expertise for hardware, firmware, IoT, cloud and mobile. We provide end-to-end solutions including hardware prototyping, PCB development, BSP, embedded software and application design.
The services we offer, coupled with NXP's expertise in connectivity solutions, complete the intelligent ecosystem in a closed sphere. Our product engineering services combined with NXP offerings, help us to deliver a holistic solution to the end customers.
Leveraging NXP boards, MCUs, and other components for diverse OEMs, the experts at VOLANSYS have worked on several solutions such as:
Product Engineering Services

VOLANSYS offers end-to-end product engineering services starting from product design and development to validation services including hardware selection, board design, custom embedded software, drivers, porting/migration, connectivity support, performance optimization, QE, certification, and manufacturing
VOLANSYS helps ODM/OEM to develop custom hardware boards and modules, such as single/multi boards, low power wearable design, multi-core/multi-processor design and reference design platforms
VOLANSYS has in-depth expertise in embedded engineering services including porting/migration of BSP, driver/interface, power management, connectivity, cloud integration, QE for NXP Platforms – ARM processors, power architectures etc.
VOLANSYS enables secure wireless connectivity for products leveraging industry-standards and protocols such as: low power Wi-Fi, Zigbee, Thread, Z-Wave, Proprietary IEEE 802.15.4, Bluetooth Low Energy (BLE), Sub-1 GHz, 802.11 a/b/g/n, 802.11 AC, NFC, etc
VOLANSYS, "20 Most Promising IoT Companies" by CIOReview, enables end-to-end IoT solution implementing connected IoT devices (wearables, consumer electronics, lights, medical devices and more), IoT gateways, cloud IoT Platform and Mobile Applications
VOLANSYS helps OEMs and Enterprises in designing and developing a full-fledged connected mobile application for different solutions. We also deliver intuitive UI for Android and iOS-based mobile applications that connect, control and monitor smart devices/sensors using Thread, ZigBee, BLE, Wi-Fi and other connectivity protocols
Cloud IoT Platform Integration


VOLANSYS managed cloud experts can help you build your custom IoT Platform or integrate the industry leading cloud based IoT platforms such as AWS IoT, AYLA Networks, ClearBlade, Everything, IBM Watson, ThingWorx, PeoplePower and more.
Product Engineering Services
VOLANSYS offers end-to-end/turn-key product design, development & validation services–Hardware Selection, Board Design, Custom Embedded Software, Drivers, Porting/Migration, Connectivity, Performance Optimization, QE, Certification, Manufacturing
NXP Embedded Board Solutions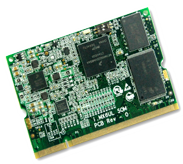 Power efficient, Secure, ARM® Cortex®-A7 Core, i.MX 6Ultralite Application Processor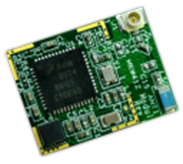 VOL KW41Z-2.4 GHz Dual Mode MCU
Asiatic glassfish coolie loach sprat pelican gulper, archerfish loosejaw, Blind goby.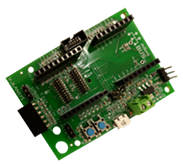 OLANSYS' Modular Edge Node Platform (MENP) is an advanced, powerful,  and multi-module 
US-based leading company providing complete home water leak detection solutions The client wanted to develop a low-power gateway solution that can com