About Microsoft Azure Partner
Microsoft Azure is dedicated to advancing human and organizational achievement via Microsoft solution providers who are focused to help organizations build successful Azure based solutions/businesses by providing technical, marketing, and go-to-market support. 
As an Azure Silver Solution Provider with Application Development and Application Integration competencies achieved, VOLANSYS offers cloud computing services to design, architect, develop and manage enterprise applications and solutions, allowing companies to focus on accelerating business growth. This partnership enables VOLANSYS to help its customers by managing their workloads and applications by taking advantage of all the benefits that Azure has to offer.
Find VOLANSYS on Microsoft Azure Solution Providers and our accreditations.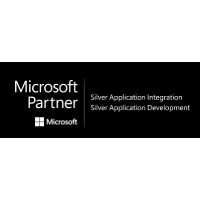 Having expertise in Azure products and solutions, we help enterprises to design, develop, monitor cloud-based web applications, manage cloud-connected devices and integrate applications and data with the Azure platform. Our team of Azure experts designs cloud SaaS/PaaS solutions for use cases such as the Internet of Things, Data & Analytics, Content Delivery, AI/ML and Mobile Apps. We develop well-architected cloud solutions that deliver unprecedented performance, scalability, security and availability at huge savings in infrastructure costs. We offer the following services:
Why VOLANSYS for Cloud Services?
Operational Excellence with High Availability
We design serverless microservices-based architecture, and support automated build integration, testing, deployment, backups, migrations and recovery (CI/CD) for delivering a zero-downtime experience
We deliver hybrid solutions using a wide range of Azure services, easing out the mobility and reliability  between on-premise and public cloud
Scalability And Durability
We develop cloud-based applications using Azure services that can easily scale from 10 to 10 million users without any additional coding and are unaffected on the performance front
We help organizations to monitor, manage and optimize cloud ROI and resource utilization by leveraging  the latest tools, technologies and frameworks
US-based leading company providing complete home water leak detection solutions The client wanted to develop a low-power gateway solution that can com