Z-Wave technology is an internationally recognized ITU standard (G.9959) with more than 3,200 certified interoperable products worldwide. The Z-Wave is a point-to-point, low-power, and AES -128 encrypted RF protocol. This communication technology is designed specifically for controlling, monitoring and status-reading applications in residential and light commercial environments. Mature, proven and broadly deployed (with over 70 million products sold worldwide), Z-Wave is the market leader in wireless control, bringing affordable, reliable, and easy-to-use smart products to many millions of people in every aspect of daily life. Represented by the Z-Wave Alliance and supported by more than 700 companies around the world, the standard is a key enabler of smart living solutions for home safety and security, energy, hospitality, office and light commercial applications.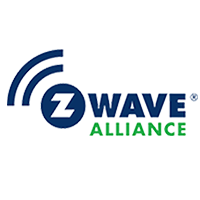 What is the Z-Wave Alliance?
Established in 2005, the Z-Wave Alliance comprises industry leaders throughout the globe that are dedicated to the development and extension of Z-Wave as the key enabling technology for smart home and business applications. VOLANSYS is proud to be a member of such a large alliance that leads the home control market, providing services and solutions that deliver increased convenience, safety, and security.
VOLANSYS: Z-Wave Alliance Affiliate Member
As a Z-Wave Alliance member, VOLANSYS brings in the opportunity to enter the worldwide established Z-Wave market with its engineering services and solutions for Home and Building Automation. This partnership will encourage home control manufacturers and service providers to deploy smart home automation solutions that can control Z-Wave-enabled smart appliances. Z-Wave's light overhead cost and power consumption make the technology practical for almost any sphere of product development. VOLANSYS provides Z-Wave-enabled design and development services to OEMs, reducing their time to market and helping them focus on generating core business value for their customers.
End-to-end product development, assistance in self-validation
Hardware/firmware design and development
Board bring-up

Z-Wave 700 controllers and end devices development with

Silab

standard stack (ZWareZ/IP Gateway)

Z-Wave pre-compliance and formal certification

Post-product

release support
VOLANSYS also offers a Z-Wave-based Home and Building Automation solution with its high-end CENTAURI 200 IoT Gateway and MikroBUS modules.
For more information on our Z-Wave solutions and services, please CONTACT US.
US-based leading manufacturer of home comfort products such as cooking grill, innovative fireplaces and heating/cooling systems. To stay with the comp