Texas Instruments Inc. (TI), a front-runner in the electronics space worldwide, designs and manufactures analog and digital semiconductor ICs. In addition to analog technologies, digital signal processing (DSP) and microcontroller (MCU) semiconductors, TI designs and manufactures semiconductor solutions for analog and digital embedded, application processing, and education technology. TI's wide range of products including calculators, microcontrollers and multi-core processors, aligns complete platform designs with industry-leading performance, security, reliability, and efficiency.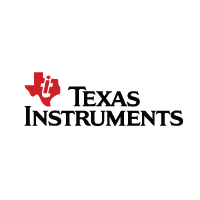 VOLANSYS: Texas Instrument IoT System Integration Partner
VOLANSYS is an essential part of the TI design network global community of esteemed, well-established companies offering products and services that match TI's semiconductor device solutions. VOLANSYS solutions and services include a varied range of services that help customers accelerate development efforts and reduce time-to-market. Some of them include
Reference design development
Turnkey products and services
System modules
Embedded software

Engineering

services and d

evelopment tools
Leveraging the following Texas Instruments products, boards and platforms, VOLANSYS has developed several turn-key projects on the following TI Platforms
For more information on our solutions and services, please CONTACT US.
US-based leading manufacturer of home comfort products such as cooking grill, innovative fireplaces and heating/cooling systems. To stay with the comp