Ayla provides the industry's first agile Internet of Things (IoT) platform that empowers leading manufacturers and service providers to bring connected products to market quickly and securely. Available as a cloud platform-as-a-service (PaaS), Ayla's IoT platform provides the flexibility and modularity to enable rapid changes to practically any type of device, cloud or application environment.
Ayla Networks has been enabling some of the largest companies in the world to turn everyday home controls, HVAC, appliances, lighting, and other devices into intelligent systems that are managed by the cloud and accessible anywhere by great mobile and web applications.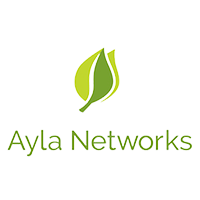 VOLANSYS: Ayla Networks Technology Partner
As an Ayla consulting services partner, VOLANSYS helps OEMs and Enterprises to develop a cloud-based end-to-end IoT platform that offers secure device connectivity, rule-based device control, data analytics, and feature-rich customer experiences at accelerated development time and enhanced interoperability.
Ayla Networks and VOLANSYS have established a technology and integration partnership, which resulted in the launch of a successful IoT gateway product: the HomeBridge™ – smart home automation gateway. The compact and multi-functional HomeBridge™ Gateway is designed to help manufacturers in the smart home, energy and lighting markets to realize IoT connectivity and interoperable connected products at a faster time to market and reduced cost. VOLANSYS provides Ayla platform consulting services such as
VOLANSYS' partnership with Ayla has opened the opportunities for OEMs and device manufacturers to offer home and industrial automation at reduced time, capital and effort on developing a cloud-based IoT gateway with pre-certification support. This collaboration will help both companies to spread their reach in the market of Home and Industrial Automation, Utility and Energy, and Consumer Electronics. Being a leader in IoT and connectivity solutions, and with technology and integration partnership with Ayla Networks, VOLANSYS is rightly placed to serve its customers who are looking to build their IoT and connected solutions.
For more information on our solutions and services, please CONTACT US.
Please visit: https://www.aylanetworks.com/company/partners
US-based leading manufacturer of home comfort products such as cooking grill, innovative fireplaces and heating/cooling systems. To stay with the comp