In this rapidly changing world, the automotive industry has marked its footprints under these economic realities. Part of the focus has revolved around how the automotive industry can leverage smart technologies and act as a medium of safety and comfort in everyone's life. The change isn't just limited to smartness but is also about creating innovative solutions that cut down costs, increase productivity and provide a better customer experience.
The Internet of Things is one such disruptive technology that is changing the way industries, used to operate, including automotive. The continual rapid advancements help in building next-generation solutions that open new avenues for the leaders and allow them to remain connected with the ecosystem.
IoT Use Cases in the Automotive Sector
With advancements in technology, more refined automotive use cases will emerge that completely change the way vehicles used to interact. Let's explore different use cases where Internet of Things (IoT) plays a role in the automotive industry:
Fleet Management:

We all agree that the IoT has transformed the fleet industry in every way, but how? Smart fleet management is an integration of technologies such as data analytics, cloud, AI/ML, and, primarily, the IoT that has proven to be game-changers for many automotive manufacturers and users around the world.
A user can preserve the sensor data gathered from large fleet solutions through a

cloud application

, and moving forward, this data will be converted into a visual format through different analytics tools. The user can keep track of several metrics with the aid of this fleet solution information, such as vehicle diagnostics, driver behavior, maintenance requirements, speed, engine efficiency, etc.

By keeping an eye on this data, the user can make the best decision at the right time.

Check out VOLANSYS' case study on

connected wheels and fleet management

.

Connected Cars:

The connected car is again an important factor in the advancement of IoT. It is capable of communicating with nearby devices or other vehicles via a wireless network that shares critical safety alerts and mobility information with the user to avoid accidents.
With the latest vehicle technologies such as radar, lidar, cameras, and other ultrasonic sensors, connected vehicles have significant advantages. It also does not rely on "line of sight" communication. Suppose in case, a car ahead is braking hard on the other side of a hill due to an obstruction. In that case, the user will receive a notification even if they can't see or aren't aware of the dangerous situation developing.

This information will help the user make the appropriate decision at the right time, thereby improving safety and reducing the chances of an accident.

Autonomous Vehicles:

An autonomous vehicle is a fully automated driving system that can operate and perform necessary functions without human intervention by sensing its surroundings.
Autonomous vehicles rely on sensors, advanced algorithms, and machine learning systems to collect data from various sensors located throughout the vehicle. These sensory inputs plot a path and send instructions to the actuators in the car, which control acceleration, braking, and steering. However, these advancements also help in improving air pollution, accessibility, traffic congestion, accident liability, weather conditions and many more.

Check out VOLANSYS' case study on

siren detection for autonomous cars using ML

.

In-vehicle Infotainment:

The infotainment is the central-control and user-interface system that delivers entertainment and driving information to the driver and passengers. The system offers functionality that includes, an intuitive touch-screen-based human-machine interface (HMI), media connectivity, managing audio/visual entertainment content, telematics,  advanced driver assistance systems (ADAS), and V2X communication.
The IVI system improves and secures the in-car experience by enabling drivers to access maps, voice-assistant integration, weather updates, parking assistance, internet-connected services, and smartphone integration via Bluetooth, USB, or Wi-Fi, enabling smart, easy, and convenient access to various phone features that can be managed via the car dashboard.

Predictive Maintenance System:

Predictive maintenance is a data-driven approach that employs IoT and

machine learning technologies

to gather real-time data from in-vehicle sensors, analyze various equipment conditions, check the possibility of past issues/breakdowns and predict the probability of failure. 
Benefits of IoT in the Automotive Market:
The Internet of Things has brought numerous benefits to the automotive industry for manufacturers and users alike:
Accelerate Manufacturing Workflow

: Industrial IoT (IIoT) solutions are designed to collect a massive amount of data from sensors and other connected devices. This data will be processed and analyzed to share real-time updates about how vehicles are being used, and identify potential safety issues that reduce

complexity and optimize the entire production process.

Improved Maintenance:

Multiple sensors, such as tier monitoring, engine speed, mass air flow, fuel, and many more, are integrated with the vehicles. The data from the sensors is collected and analyzed to detect the failure and prompt the user with real-time alerts to take preventive measures in order to avoid malfunctions and reduce the cost of car maintenance.

Ensure Safety and Security:

IoT security systems support advanced features such as lane detection, traffic congestion detection, object recognition, automated braking, and others that help in vehicle security and road safety.

Enhance User Experience:

With connected technologies such as advanced navigation solutions, driver assistance systems, infotainment services, and so on, helps improve the end-user vehicle experience.

Remote Access of Vehicle:

The ability to easily access and activate features of a vehicle via a mobile app, such as checking fuel levels and parking location, starting the engine, and connecting to your calendar, saves time and improves the driver experience.
VOLANSYS – An ACL Digital Company, is a single-stop solution enabler that helps organizations build future-proof and secure automotive solutions that give them a competitive edge in today's market. We provide end-to-end hardware and software design services matching industry standards, RF connectivity, cloud, and manufacturing services for connected automotive solution development under a single roof. 
Check out our success stories to learn more about our automotive experience.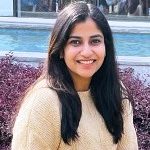 About the Author: Shruti Garg
Shruti is associated with VOLANSYS Technologies as a Marketing Executive with proven experience in content creation, brand promotions, digital marketing, lead generation, and collateral development. She has more than 3 years of experience in Sales and Marketing.