Regulatory compliance refers to a collection of regulations and responsibilities that organizations are required to follow in order to secure information and ensure the well-being of individuals. It applies to businesses that deal with digital assets, consumer data, healthcare regulations, employee safety and private communications. Integrating compliance into the product development life cycle demonstrates commitment to quality, satisfaction and user safety. 
Compliance standards vary depending on industries and geographical locations and failure to follow these standards can lead to significant penalties. Organizations must stick to these specific standards to avoid potential penalties. The main focus of this blog is on understanding various regulatory compliance standards for multiple electronic products that are enforced in different geography worldwide and penalties if neglect compliance.
Why is Regulatory Compliance Important?
Achieving or demonstrating regulatory compliance brings various benefits to organizations. Business continuity and enhanced trust within the industry and among customers are major advantages. Additionally, there are several other benefits, including:
Consumer Safety: Regulatory standards are designed to ensure the safety and well-being of consumers. Compliance with these standards helps mitigate potential risks and hazards associated with electronic products. It ensures that products are designed, manufactured, and tested to meet certain safety criteria, minimizing the chances of accidents, injuries, or health risks to users.
Protecting Brand Reputation: Noncompliance can lead to significant damage to a company's reputation and loss of trust from its customers. Noncompliance can result in the revocation of licenses, which can severely hinder a company's ability to achieve its business objectives and goals. By ensuring regulatory compliance, you minimize these risks and ensure the smooth operation of daily activities.Compliant products are seen as reliable, safe, and of high quality, generating customer trust and loyalty. 
Data Protection and Security: Maintaining cybersecurity compliance helps in mitigating the risks associated with both internal and external data breaches and malware attacks. Maintaining this level of compliance, protects data privacy of your company workers, and customers. The National Institute of Standards and Technology (NIST) develops numerous cybersecurity regulatory compliance standards applicable to US companies, making it a valuable resource to enhance your cybersecurity compliance efforts.
Innovation and Product Improvement: Regulatory standards often drive innovation and product improvement. Compliance requirements encourage businesses to continually enhance their products, processes, and technologies to meet evolving standards. This fosters innovation, stimulates technological advancements and leads to the development of safer, more efficient and sustainable products.
Competitive Advantage: Compliance can provide organizations with a competitive advantage in the market. Regulatory compliance offers a wealth of guidelines that help businesses excel in their respective industries. These compliance regulations also contribute to market standardization, allowing companies to compete ethically and fairly. Achieving regulatory compliance can position companies ahead of their competitors in the industry.
Regulatory Compliance Standards Globally
Regulatory standards compliance requirements can differ based on the product category, industry and specific regional locations within different countries. Following are country-wise regulatory standards and bodies governing compliance amendments along with factory verification and issuing certifications. 
Connect with us or email for cost and timeline estimation for regulatory standards compliance and certification for any embedded product development.
Region
Country
Required Certification
Test Standards followed & Regulatory Body

North America

United States of America (USA)

FCC & sDoC

Federal Communications Commission (FCC, 47 CFR Section 2.907) & Suppliers Declaration of Conformity (SDoC, 47 CFR Section 2.906); Certificates issued by Telecommunication Certification Body (TCB)

Canada

ISED (formerly IC)

Innovation, Science and Economic Development (ISED) – formerly Industry Canada (IC);
EMC testing based on Interference Causing Equipment Standard (ICES-003);
Certificates issued by Foreign Certification Body (FCB)

South America

Brazil

ANATEL


National Telecommunications Agency (NTA); Testing carried out by Designated Certification Body (OCD); INMETRO carries out market surveillance activities; INMETRO collaborates with (MRAs); ABNT collaborates with independent testing laboratories.

Mexico

NOM (Norma Oficial Mexicana) & IFETEL


IFETEL "Instituto Federal de Telecomunicaciones" (formerly COFETEL) and ANCE & NYCE (NOM 208, 221, 019);Frequency range of 9 kHz to 400 GHz; Local representative is required for telecom in-country testing

Europe

United Kingdom (England, Wales and Scotland)

UKCA (UK Conformity Assessment)


UKCA Mark has been introduced from 1st January, 2021. The devices with a valid CE marking do not need UKCA till 30th June 2023. From 1st July 2023, new devices must meet the UKCA marking requirements. UKCA Mark is valid only in Great Britain and won't be recognized in the EU, EEA or Northern Ireland markets


All other European countries

CE (European Conformity)


CE Mark serves in European Economic Area (EEA) and the European Union (EU) with directives (EMCD, RED, LVD etc.); It is allowable to self-declare compliance (sDoC) complying EU regulations; Certificates issued by Notified Body (NB) RED & EMC; European Radio Equipment Directive 2014/53/EU (RED)


Asia

China

SRRC, CCC (China Compulsory Certificate), CCC self declaration,
NAL (Network Access License)

State Radio Regulation of China (SRRC) Type Approval; Testing and certifications are required to be carried out in country; NAL certificate is also required for telecommunication equipments which is issued by Ministry of Industry and Information Technology (MIIT);
Without a CMIIT ID, no product can be imported/distributed into China

Hong Kong

FCC or EU test reports can be used


Office of the Telecommunications Authority (OFTA); In country testing is required

Taiwan

NCC


National Communications Commission established in 2006; Bureau of Standards, Metrology and Inspection issued by the Ministry of Economic Affairs (MOEA); Chinese National Standards is issued by (BSMI)

India

BIS/WPC


Ministry of Electronics and Information Technology (MEITY); Bureau of Indian Standards (BIS); Department Of Telecom's (DoT) Wireless Planning and Coordination Wing (WPC) wing; UKAS/EU test reports accepted; Local representative is required; CDSCO operates under the Directorate General of Health Services (DGHS)


South Korea

MSIP (formerly KCC for EMC), KC (Safety)


Korea Communications Commission (KCC) is now MSIP (Ministry of Science, ICT & Future Planning); Test report from (National Radio Research Agency) NRRA-accredited laboratories accepted; In country testing is required; KC issued by the Korean Agency for Technology and Standards (KATS)

UAE

TRA, ECAS and ESMA


Telecommunications Regulatory Authority (TRA) body; Emirates Standards & Metrology Authority (ESMA) body
ECAS (Emirates Conformity Assessment System)


Singapore

ILAC


International Laboratory Accreditation Cooperation
(ILAC) accredited; FCC or EU test reports can be used; Local representative required


Japan

MiC, TELEC, VCCI mark, JIS


The Voluntary Control Council for Interference by Information Technology Equipment (VCCI); Ministry of Internal Affairs and Communications (MiC); MiC has an appointed Registered Certification Bodies (RCB) to issue certificates;JIS established by the Japanese Industrial Standards Committee (JISC)


Australasia

Australia & New Zealand

ACMA


Australian Communications and Media Authority (ACMA); Test reports and certificates for EU (CE) and US (FCC) approval are recognized by the ACMA (No retesting)


RCM


Radio Spectrum Management Group (RSM); CE Mark and FCC test reports can be leveraged as part of the application process
Possible Penalties for Noncompliance
The consequences for non-compliance can vary due to differences in laws, the severity of the violation and the level of awareness or intention behind the violation. Here are some possible fines for noncompliance:
Monetary Penalties: 
Regulatory authorities may impose fines and financial penalties on organizations that fail to comply with regulations. The penalty amount can differ based on the level of severity of the violation. For instance, HIPAA classified penalties into four tiers, ranging from unknowing violations to willful neglect. The penalties can range from $100 to $50,000 per incident for Tier 1, up to $1.5 million per incident for Tier 4, with varying annual maximums based on the severity and corrective actions taken.
Source: HIPAAJournal.com
License Withdrawal or Authorization:
 In some industries, licenses or permits are necessary for conducting operations. Failure to comply with regulations can result in the suspension or revocation of these licenses, thereby prohibiting the organization from engaging in legal business activities. For instance frameworks such as FedRAMP or CMMC, incorporate a significant consequence for severe noncompliance, resulting in the loss of certification.
Reputational Damage:
 Noncompliance can decrease an organization's reputation and destroy customer trust. Negative publicity, loss of business opportunities and damage to brand image are common consequences. For instance, Equifax, a credit reporting agency, experienced such consequences when a data breach exposed sensitive information of millions of individuals, leading to substantial damage to their brand image and a loss of customer trust. This highlights the critical importance of compliance in safeguarding reputation and maintaining customer confidence.
Effects on Business Activity: 
Non-government regulations like PCI DSS exert control over business operations. For instance, PCI DSS doesn't impose immediate legal consequences for noncompliance but empowers major credit card providers to impose fines on merchants. Persistent noncompliance can result in negative ratings, higher fees, and limited payment processing capabilities. Ultimately, the PCI has the authority to close a merchant's account, posing significant challenges for their business.
Volansys helps manufacturers to introduce the complex landscape of regulatory certifications and compliance requirements across different regions and markets. Our team of expertise is well aware of certification compliances such as FCC, CE, RoHS, IC, PTCRB and various industry-specific certifications. Ensuring compliance with these standards is crucial for gaining market access and meeting the legal and safety requirements of different countries. We streamline the complex certification journey, enabling your products to swiftly reach their intended audiences worldwide. We offer priority access and flexible slots at Partner Test-Labs located in India, China, Taiwan, USA and Europe facilitating faster certification and smoother product launches for our clients. VOLANSYS would facilitate comprehensive guidance and expertise on relevant regulatory standards, design validation and compliance testing and certification services.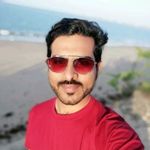 About the Author: Jay Patel
Jay Patel is associated with VOLANSYS Technologies as Principal Engineer for more than 4 years. He has rich experience working in Embedded Hardware domain involving product design right from concept/feasibility, system architecture, PoC/MVP, final product certification to mass production transfers. He also supports field trials/deployments of consumer and industrial products for our clients.