IoTify is an IoT cloud and mobile app framework used to develop highly secure, scalable, and feature-rich IoT solutions. In addition, developing IoT solutions using IoTify on the AWS IoT cloud platform becomes easy as the platform provides serverless architecture. This enables customers to achieve faster time to market for their smart solutions without worrying about managing or operating servers. They can develop solutions for various industries such as Home Automation, Industrial Automation, Retail, Consumer Electronics, and Automotive in a short 3 months' time.
IoTify offers pre-integrated cloud, mobile app, and gateway solutions to reduce upfront investment drastically for R&D efforts. This solution is available under two different models to help clients in transitioning their initial field trial success to mass production and mass deployment in quick time with a hassle-free experience.  It offers fully managed platform services such as device management, device monitoring, device reporting, device maintenance, firmware OTA updates, AI/ML configuration management, data security, OEM dashboard, and user management. Based on different OEM models, customers will get full control of all these services to make changes as per their business needs. 
Out of the many benefits IoTify delivers in developing an OEM solution, let us understand how it addresses the security and cloud integration needs.
How IoTify addresses all IoT security concerns?
As IoT solutions provide immense opportunities to OEM's such as reduce operating costs, enhance customer experience, improve operational efficiency, etc. It also has few challenges such as security, privacy concerns, risk, etc. Keeping all these concerns in mind, the OEM or IoT solution provider should protect their IoT solutions with end-to-end security. The best IoT security solution provides multi-layered protection from the edge to the cloud, allowing for the secure transmission of data between Devices, Gateways, and IoT Cloud.

This is how we can overcome a few security challenges identified at the planning stages to avoid any future roadblocks (as shown in the diagram). Many AWS IoT services help in addressing the challenges like Amazon Cognito for authentication, authorization, and user management for web and mobile applications, AWS Identify and AWS access management services to access all resources securely.
Provision devices and systems with unique identities and credentials:

Assign unique identities to devices and cloud systems of users IoT ecosystems
Assign unique and cryptographic credentials such as X.509 certificates to each identity

Apply authentication and access control mechanisms:

Establish clear trust boundaries in user IoT ecosystem based on their threat model, and enforce access controls for all outside users
Identify and mitigate issues with entry points in user IoT ecosystem that can facilitate forging or spoofing identities and unauthorized escalation of privileges

Use cryptographic network protocols:

Protect the confidentiality and integrity of inbound and outbound short and long-range network communication channels that they use for data transfers, monitoring, administration, provisioning, and deployments
Protect the data integrity, classification level by using cryptographic network protocols to detect any unauthorized modification
For resource-constrained devices that cannot support cryptographic network protocols, the user should limit their network activity to short-range connections within network-level trust boundaries as identified in their threat model

Create continuous update and deployment mechanisms:

Use cryptographic network protocols for transferring deployment artifacts
Apply and verify digital signatures on distributed deployment artifacts
Apply a default configuration for deploying security updates and patches automatically
Maintain an inventory of the deployed software across the IoT ecosystem including versions and patch status
Monitor the status of deployments throughout the IoT ecosystem and investigate any failed or stalled deployments
Use version control mechanisms to prevent unauthorized actors from forcing firmware or software downgrades
Maintain notification mechanisms to immediately alert stakeholders when the infrastructure can't deploy security updates to the fleet
Create mechanisms to identify and replace constrained-devices that are not capable of receiving updates
Create detection and response mechanisms to handle unauthorized changes in deployed software or firmware
How OEMs can leverage various integration possibilities with IoTify Cloud?
The IoTify framework offers complete flexibility for integration. Customers can adopt the IoTify framework at any stage and based on their 
IoT solution development
 needs. Whether they want to use IoTify as a complete stand-alone cloud or perform certain activities on an organization's existing cloud solutions, they can integrate IoTify with the solution using APIs to get necessary data. Let us see how customers can leverage the integration-related opportunities using IoTify.
IoTify integration features for OEMs:

Feature-rich SDKs and cloud APIs for mobile app, gateway, and other cloud connection
Secured MQTT and HTTPS-based communication between gateway, cloud, and mobile
AI/ML Capabilities for model training & development
User and device management
Push notifications and live events
Inventory management for end devices and gateways
Dashboard for device monitoring and control
Secure OTA support for gateway and end devices
HomeBridge, Modular IoT Gateway, and CENTAURI 200 Gateway series gateways integrated with IoTify

IoTify as a stand-alone platform – It provides flexibility to OEMs to deploy as a stand-alone platform with gateway management, user management, end-device management, and OTA management. OEMs can quickly integrate new gateways, devices, and services and can deploy easily using CI/CD.
IoTify for gateway management platform and client's cloud for end device –  It provides flexibility to OEMs to deploy as a hybrid platform with gateway management, user management, and gateway OTA management on IoTify cloud and end-device management on client's cloud.
IoTify as a stand-alone platform with exposed APIs for other clouds to fetch required data – It provides flexibility to OEMs to deploy as a hybrid platform with gateway management, user management, end-device management and gateway OTA management on IoTify cloud and client only needs to develop adapters to interact with the IoTify cloud.
To understand more about IoTify, visit our IoTify solution and get more details on the entire solution. We recommend OEMs to use the IoTify solution in a subscription-based model for initial field trials as it is the most reliable way to add value for customers while reducing time and cost. Later they can own the complete solution for more sustainable business opportunities. VOLANSYS have end-to-end IoT solution development experts who can provide tailor-made solutions to OEMs and IoT service providers. Get in touch with our solution experts using Contact us form for your IoT solution requirements.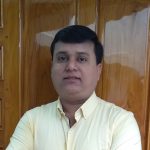 About the Author: Mayank Kanazariya
Mayank is associated with VOLANSYS as a Principal Engineer past 4 years. He has expertise in designing, developing and architecting cloud solutions for domains like Cloud, Internet of Things (IoT), Industrial Internet of Things (IIoT), and more across multiple industries bringing in value to our client's solutions.