Leveraging production-ready gateway platforms and customizing them to achieve faster time to market and reduced cost for desired configurations and wireless connectivity options
As the trend for IoT is growing with the rising number of connected devices, the demand for IoT gateways has also increased significantly and will continue to grow exponentially. The global IoT gateway market is set to grow at a rate of 30.9% between 2017 and 2023 (as per a research report 'IoT Node and Gateway Market by Hardware, by End-Use, and Geography-Global Forecast to 2023' by Markets and Markets). The need for IoT gateways is realized because isolated systems are rapidly transforming to the ubiquitous internet-enabled system (also referred to as 'connected devices') that can be used to capture and communicate valuable information by leveraging diverse wireless connectivity technologies to IoT gateways for unified edge-analytics. In other words, IoT gateways play a vital role in by providing the fundamental building blocks to develop secure and powerful wireless connectivity between IoT devices and IoT Cloud based Applications.
OEMs look forward to offering a gateway/hub to connect their existing wireless devices portfolio consider mainly three major aspects – first, the cost, second is overall efficiency and effectiveness of the system and third, the flexibility that it provides to design customized IoT solutions that evolve over time. While designing IoT gateways, most OEMs would think of either of these four approaches:
Design from scratch – Building gateway from scratch based on IoT use case specific requirements with desired form factor design, wireless connectivity, and other configurations. While it has own unique advantages, this approach increases cost and time to market to a great extent.
Open Platform based solutions – Leverage open platform-based solutions such as raspberry pi, Arduino, and beaglebone and implement the customized Gateway product without extensive programming. This approach is suitable for small IoT applications but not sustainable for a large-scale IoT application.
Fixed configuration-based OEM solution – Purchase a production-ready gateway platform by some well-known vendors and build an IoT application. Most of such vendors have fixed configuration and form factor design. They do not provide the flexibility to customize the architecture for specific needs.
Modular/configurable OEM Gateway solution – Some vendors such as VOLANSYS, provides a production-ready IoT Gateway starter kit platform to build an IoT solution which can be quickly customized with a modular architecture implementation. This white- labelled gateway solution is suitable for both small and large scale IoT applications as it provides flexible architecture and faster time to market.
The first three approaches have multiple demerits which may affect your business in cost-effectiveness or time-efficiency. However, the fourth one is a middle-ground approach which is flexible and the most feasible option to prototype custom configurations-based gateways, allowing early field-trials and can support mass production at reduced time, cost and risk.
Let's have a look at a detailed comparison of all approaches against the key factors to be considered across an IoT gateway product development lifecycle from Prototype to Production.
Key factors to consider for Gateway Prototype Design
While designing gateway prototype platforms, there are several areas to be considered whether you are building from scratch or leveraging available platforms. Some of them are explained below.
Form Factor Design: IoT gateways combining all functions such as networking, control and data, security, remote operation and centralized management, are generally forced to compromise on size and form factor over fan-less and vent-less designs.
Hardware Platform: For most platforms, the silicon boards, pinouts, and connectors are not friendly enough for using the platform to test the market. Also, traditional prototype design is not compatible with a diverse range of peripherals that restrict the use of gateways in multiple applications. 
Wireless Connectivity: Most of the prototype ready gateways available in the market offer limited options for wired and wireless connectivity using standards such as ZigBee, Wi-Fi, LTE, Thread, Z-Wave, Sub-GHz RF, where some of these may not be available as an option.  Also, providing more options for both southbound and northbound connectivity increases the time to market. Solutions that allow product developers to choose from the northbound interface (WiFi, LTE, Ethernet) and southbound interface (ZigBee, Z-Wave, LoRaWAN, Sub-GHz) are very rare in the market.
Pre-Compliance: The most critical phase is to get the gateway certified before it is made available in the market, because of the time-consuming certification processes. So, pre-compliance considerations need to be addressed well in time. In today's fast-paced market, certification ready platforms reduce almost three months in the PDLC prior to product launch. The total time for such products to hit the market increases significantly if the platform is not pre-certified. There are very few gateways presently available in the market, which provide FCC/CE/IC pre-certification along with multiple connectivity options like Zigbee®, Thread, Wi-Fi/3G, and Bluetooth.
Let's have a look at a quick comparison of how these factors perform across all four design approaches.
| | | | | |
| --- | --- | --- | --- | --- |
| # | Design from scratch | Open Platform based solution | Fixed configuration-based OEM solution | Modular/configurable OEM solution –VOLANSYS Modular IoT Gateway |
| Form Factor Design | Design from scratch as per desired form factor requirements | Fixed form factor design | Fixed form-factor design with ddimensions: 220+ mm x 210+ mm x 60+ mm and off-the-shelf enclosure options | Optimized yet customizable form factor design for various use cases with dimensions: 150 mm x 100 mm x 30 mm and sleek plastic enclosure |
| Hardware Platform | Identify and engineer best-fit hardware platform And design mechanical enclosure | Well-known Quad-core ARM Cortex-A53 or other processors options with Linux OS and I/O support for USB, Serial Interface, CAN, HDMI and others | Fixed processor, OS (Linux/Yocto) and I/O support for USB, I2C, SPI, CAN, UART or other | i.MX6UL UltraLite ARM® Cortex®-A7 processor with OS (options: Linux, Yocto, OpenWRT, Brillo) and I/O support for USB, I2C, SPI, CAN, UART, I2S, LCD, SDIO, Smart Card |
| Wireless Connectivity | Build from scratch as per requirement | Limited Northbound or Southbound connectivity options | Support fixed for Northbound or Southbound connectivity options | Southbound connectivity (ZigBee, Z-Wave, LoRaWAN, Thread, Sub-GHz) and Northbound connectivity (Wi-Fi, LTE, Ethernet) |
| Pre-Compliance | Learn and design as per compliance and certification requirements | Un-finished compliances and certifications | RoHS Compliant and FCC, CE,IC Certified | RoHS Compliant and FCC, CE, IC Certified |
Key factors to consider for High Volume Gateway Production
Basically, the 5G spectrum has an allocation in three principal ranges viz,
Low band range comes under 1GHz
Mid band ranges between 3.3 GHz to 3.8 GHz, 6GHz and CBRS
High band(mmWave) range starts from 26 GHz, 28 GHz and 40 GHz range
There are three types of spectrums and the allocation of each spectrum may vary with region. Let's understand each spectrum and its allocation in some major countries:
Licensed Spectrum: For the private 5G network, an enterprise can purchase/lease a spectrum from the government authority or from MNOs. For critical communication requirements, a dedicated licensed spectrum can ensure the needed QoS by configuring bandwidth, speed, power etc.
Unlicensed Spectrum: The unlicensed spectrum is free to use by anyone however it cannot promise quality service as it can be completely congested or not in use
Shared Spectrum: The shared spectrum such as the authorized access (GAA) tier of the Citizens Broadband Radio Service (CBRS US) band can also be used for private 5G networks. However, shared licensed bands require a management system to avoid interference
| | | | | |
| --- | --- | --- | --- | --- |
| # | Design from scratch | Open Platform based solution | Fixed configuration-based OEM solution | Modular/configurable OEM solution –VOLANSYS Modular IoT Gateway |
| NRE charges | High NRE Charges | High NRE Charges | Low NRE charges | Minimum NRE charges, which enables companies to better manage cash for product promotion and marketing |
| High volume Supply | Requires extensive time and efforts with no compromise on features and functionality | Requires time and efforts for no compromise on features and functionality | Easily support large volumes supply with some compromises to features and functionality | Support mid and large volume production and supply without compromising features and functionality. |
| Support for Chip Down or Product Enhancements | Requires extensive time and effort to go for chip down version and other enhancements | Requires time and effort to go for chip down version and other enhancements | Such platforms are less friendly to customization | Fast and easy implementation of the chip down version. It can accommodate customized requirements through modular and SDK based architecture |
As explained, during the IoT gateway product development roadmap from prototype to production, OEMs must compromise one or the other factors if a modular approach is not chosen. VOLANSYS' Modular IoT gateway is a solution that is the best choice as per the approaches cited above. This smart gateway reference platform is efficiently developed with modular hardware architecture, multi-radio connectivity, multiple OS support and is FCC/CE/IC certified. For end-users, it is ready-to-use as a buy option. For OEMs, it is configurable and available as a white labelled build option that aids them in entering the IoT domain for industries ranging from Home, Building, Manufacturing, Healthcare, Transportation and other IoT-ready Industries with fast time-to-market, lowered effort and costs.
As designing and creating IoT devices is never easy, VOLANSYS offers its Modular IoT Gateway, adding real value to your IoT applications. Gateways should be a central consideration when planning any IoT architecture. Selecting the right gateway should often be the starting point, as the gateways play a significant role in all facets of IoT – from connectivity management to monitoring, and data processing to cloud integration.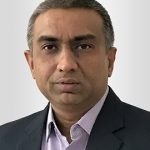 About the Author: Dhaval Parikh
Dhaval is associated with VOLANSYS Technologies as Director of Engineering. Dhaval is responsible for defining product roadmaps, designing products, productization and providing technical solutions.
Purva is a Marketing Professional at VOLANSYS, responsible for positioning, branding, and marketing of the company. She is well versed with latest embedded trends and applications related to IoT, Embedded Vision, Autonomous Systems.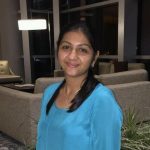 Nupur is associated with VOLANSYS as a Marketing and Communications Manager with the experience in digital marketing, partner relationships, events management and website development, with a proven success in lead generation and brand promotions.